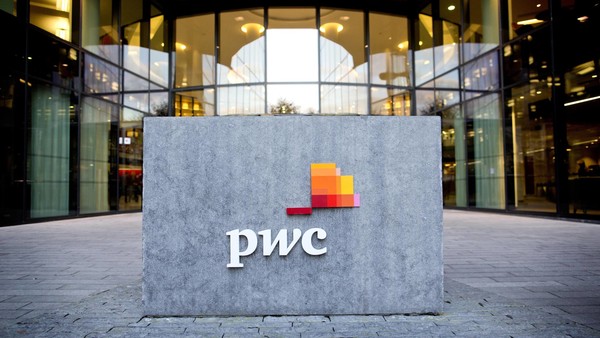 The biggest ever trial of an audit firm has a lot of lurid elements: a $ 2.9bn fraud, carried out over years, in which cash was looted to pay for a corporate jet, a seaplane and a vintage car collection. But the jury is basically being asked to answer a simple question: did PwC do all that it could to stop it? 
A verdict from a Miami jury against the defendant, PwC, could be a reputational and financial blow to the US arm of the world's biggest professional services firm. It could also embolden others to pursue claims against auditors, which have largely escaped the heavy penalties paid by banks, brokers and other intermediaries in the wake of the financial crisis. 
It is telling that PwC is contesting the case at all, rather than settle, says Jim Peterson, a former Arthur Andersen partner who has written a book questioning the ability of global audit firms to withstand big shocks.
"[The trial lawyer] has set a figure, his take-it-or-leave-it figure, that is above PwC's pain tolerance," he says. "That forces them to go to trial. You can be certain they'd passionately not want to." 
According to the action, which has been brought by the bankruptcy trustee of Taylor, Bean & Whitaker, once the largest non-bank mortgage lender in the US, PwC was negligent when it signed off on six years of accounts from Colonial Bank, an Alabama-based lender which had a big business providing short-term, secured financing to mortgage originators. 
Colonial's number one client was TBW, whose executives had colluded with Colonial employees to shuffle money to conceal overdrafts. As the shortages got bigger, TBW sold Colonial worthless assets for more than $ 1bn, based on loans that did not exist. TBW then covered its tracks with false documents with help from co-conspirators at Colonial, according to the suit. 
When Colonial collapsed in 2009 — shortly after TBW — it was the seventh biggest bankruptcy in US banking history. The trustee is seeking a record $ 5.5bn in damages.
Lawyers for the trustee say that PwC was in a position to catch and stop the fraud but missed multiple red flags, thus making itself liable under Section 552 of a common law known as Restatement (Second) of Torts. Steven Thomas, the lead trial lawyer, says PwC's work on the Colonial account was "the worst [he'd] ever seen". 
It's

one of the weirdest cases I've seen in 35 years. It is like the crook suing the police for missing the

crime
– Mike Young, Willkie Farr & Gallagher
Not only did the firm assign an intern to vet billions of dollars of transactions, he says, but that intern was supervised by someone who said that such duties were "above his pay grade". In one 2006 document produced by the plaintiffs, the intern — charged with identifying assets pledged as collateral — reports back that she "feels" the collateral is adequate. 
"Plucking one page and one person out of the context of significant audit work done by a large, professional team is unfair," says John Chandler, a trial lawyer for PwC. "The jury is hearing the full set of facts and not viewing these documents in isolation."
PwC is arguing that it did all it could under the standards set down by the Public Company Accounting Oversight Board, which say that an auditor "has a responsibility to plan and perform the audit to obtain reasonable assurance about whether the financial statements are free of material misstatement, whether caused by error or fraud." 
In court on Monday, Gary Westbrook, PwC's former lead auditor on the Colonial account, said that his firm had been duped by a determined gang of fraudsters — and that even if his colleagues had demanded more thorough documentation of account balances, it would have been faked. 
"They know what an auditor is typically going to do; we don't know what they're going to do," he said, according to transcripts. "They're dedicated day in, day out to defeating the audit and in covering up what they're doing. Try as we might, and we tried mightily … we didn't find it." 
There have been several suits stemming from the financial crisis in which bankruptcy trustees have gone after auditors, saying they failed in their roles as watchdogs. TBW's auditor, Deloitte & Touche, settled similar allegations by the trustee three years ago for an undisclosed amount. 
But the Colonial trial, which began last week and is expected to last another four or five, has already captivated advisers around the country. 
Mike Young, a defence specialist at Willkie Farr & Gallagher in New York, says that it is bizarre to see the trustee of TBW, a perpetrator of fraud, going after PwC for accepting that fraudulent information. 
"It's one of the weirdest cases I've seen in 35 years," says Mr Young. "It is like the crook suing the police for missing the crime."
Audit firms are functioning in an "imperfect system", says Kevin Petrasic, head of the financial institutions group at White & Case in Washington DC, as they are making a series of judgments based on samples. 
"It is not possible to do that in a manner that is always going to allow you to escape scrutiny," he says. 
Others take a harder line. 
"What makes our stock market the place where people from all over the world come to invest, is the knowledge that public companies have been audited by independent auditors with full transparency," says Jonathan Perlman, a partner at Miami-based firm Genovese Joblove & Battista, who has led several cases against audit firms. 
"I don't see how any auditor can legitimately claim that part of their job while doing an audit is not to detect fraud."
Copyright The Financial Times Limited 2016. You may share using our article tools.
Please don't cut articles from FT.com and redistribute by email or post to the web.