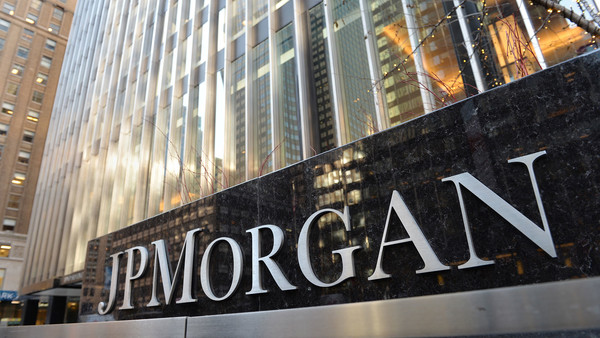 ©Getty
JPMorgan Chase has drawn a line under a dispute arising from its 2008 acquisition of Washington Mutual, agreeing to drop its case against the Federal Deposit Insurance Corporation in exchange for a payment of $ 645m.
The New York-based bank had said in December 2013 that it was trying to recover "substantially in excess of a billion dollars" from the FDIC, which managed the receivership of WaMu after the bank failed during the crisis, then sold most of its assets to JPMorgan. 
JPMorgan argued that it should not be held responsible for numerous lawsuits brought against it over the actions of Seattle-based WaMu, which packaged billions of dollars of duff mortgages into securities and sold them to institutional investors in the run-up to the crisis. 
In the 2013 suit, filed in district court in Washington, the bank claimed that the FDIC "wrongly refused to acknowledge or honour its expansive indemnification obligations". 
Officials at the agency, which protects bank deposits in the event of failure, countered that JPMorgan took on WaMu's legal liabilities as part of its acquisition and did not have a claim over $ 2.7bn in assets that remained in receivership. 
But in a settlement announced after market close on Friday, the bank said it had signed a three-way deal with the FDIC and Deutsche Bank, which has a separate claim against the WaMu estate. JPMorgan will be paid $ 645m in cash from the receivership estate, and has agreed to drop its claims against the FDIC. 
Jamie Dimon, chairman and chief executive of the biggest US bank by assets, had said that he would have demanded a much lower price for WaMu, had he anticipated the huge legal costs from that deal and the acquisition of Bear Stearns. The bank's suit against the FDIC came just weeks after it agreed to pay $ 13bn in a landmark settlement with the US Department of Justice and other agencies for mis-selling mortgage-backed securities. 
JPMorgan bought WaMu in a deal brokered by the government in September 2008, shortly after the collapse of Lehman Brothers triggered the most intense phase of the crisis. WaMu, the nation's largest savings and loan company, had collapsed with $ 310bn of assets in the biggest failure in US banking history. 
JPMorgan paid just $ 1.9bn for a bank with $ 40bn of shareholders' equity, in a deal which gave it a stronger presence on the west coast and a bigger share in key markets like New York, Chicago, Dallas, Houston and Phoenix. 
In its 10-Q posted earlier this month, JPMorgan said that it, the FDIC and Deutsche had signed a term sheet to resolve the litigation, but said it was subject to FDIC board approval, finalisation of the settlement documents and certain judicial approval procedures. 
Deutsche had filed a suit in 2009 against the FDIC and JPMorgan over losses stemming from alleged flaws in WaMu's mortgage underwriting, saying it was seeking about $ 6bn to $ 10bn in damages on behalf of more than 100 trusts holding poorly performing bonds. 
But in a reprieve for JPMorgan last June, a judge ruled that in her opinion JPMorgan was responsible only for liabilities reflected in WaMu's book value on the day it bought the bank. Since Deutsche filed its suit after that date, the FDIC receivership is responsible for it, she said.
Copyright The Financial Times Limited 2016. You may share using our article tools.
Please don't cut articles from FT.com and redistribute by email or post to the web.