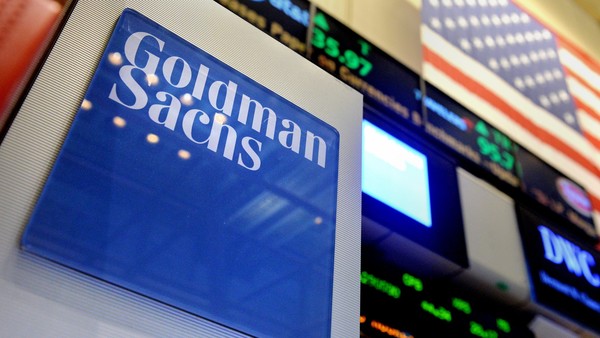 ©EPA
As Goldman Sachs shifts its focus from Wall Street to Main Street, the big US bank known for catering to the rich and powerful has settled on an informal name for its new retail banking operation: Marcus.
Goldman's new consumer lending arm, set to launch later this year, will be named after the nearly 150-year-old company's founder, Marcus Goldman, according to a person close to the company.
The familiar first name, reportedly the product of extensive market research and lengthy internal discussions, sounds more like a Silicon Valley start-up than a Wall Street titan. Oscar, a US health insurance technology start-up, closed a $ 400m funding round earlier this year.
The name also makes no mention of the lender's affiliation with Goldman — a brand that many people in the US still associate with legal and political problems after the financial crisis.
Within the past year, Goldman has taken hits for its connections to 1MDB, the Malaysian sovereign wealth fund at the centre of a sprawling corruption probe.
Earlier this week, Edwin Chin, a former head trader, was barred from the industry by the Securities and Exchange Commission and ordered to pay $ 400,000 to settle accusations that he repeatedly mischarged customers.
The consumer lending arm was referred to internally as Mosaic before management settled on Marcus, the New York Times first reported.
Marcus, which is expected to launch in October, will offer relatively small consumer loans, something Goldman has previously shied away from.
But as life has become harder on Wall St, Goldman has chosen to make a wider push to appeal to the masses.
Volatile markets and tighter regulations have squeezed revenues in Goldman's core business of investment banking, while the rise of passive funds have crimped margins for traditional active asset managers.
As a result, Goldman's return on equity has been falling since the financial crisis, and is expected to drop to 8 per cent this year. Analysts say the bank has little choice but to develop new revenue streams.
In April, Goldman launched GSBank.com, a separate platform it inherited via the acquisition of a $ 16bn book of deposits from General Electric last year. Through that deal, the bank gained about 145,000 retail depositors.
Goldman is seeking to attract even more retail depositors by offering online savings accounts that can be opened with a deposit of just $ 1, with interest rates about 100 times better than those at large US retail banks such as Wells Fargo or Bank of America.
Goldman declined to comment on Friday.
Copyright The Financial Times Limited 2016. You may share using our article tools.
Please don't cut articles from FT.com and redistribute by email or post to the web.