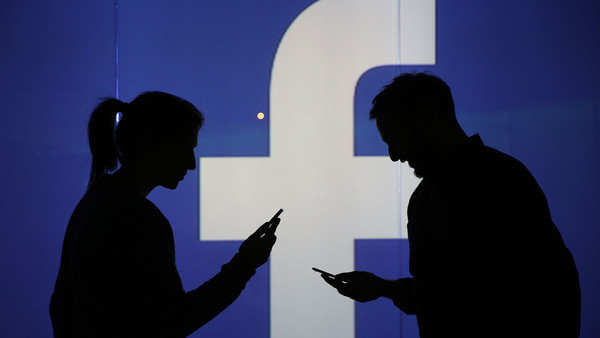 ©Bloomberg
Facebook is changing its UK tax structure and is expected to pay millions of pounds more in corporation tax in response to pressure over the aggressive avoidance regimes used by US technology companies and multinationals.
In an internal memo to staff on Friday, the social networking company said that from April it would begin booking big advertising sales made by its UK team in the country instead of routing these revenues through Ireland, where the company benefits from a more advantageous corporate tax rate. 
In 2014, this arrangement meant that Facebook paid £4,327 in corporation tax, a smaller bill than paid by one person on the average UK wage.
"In light of changes to tax law in the UK, we felt this change would provide transparency to Facebook's operations in the UK," the company said in the memo, first obtained by the BBC.
"The new structure is easier to understand and clearly recognises the value our UK organisation adds to our sales through our highly skilled and growing UK sales team."
Downing Street said the government had not seen any announcement by Facebook. "Multinationals should pay their fair share of tax in the UK," it said. "That is why we have taken a wide range of action, both domestically and leading the international agenda on this."
The subdued reaction was in contrast to the glee with which Chancellor George Osborne greeted January's announcement that Google would pay an extra £130m in tax and interest dating back to 2005. The announcement led to a political backlash over what some called a "derisory" settlement with HM Revenue & Customs.
Others companies, including Apple and Amazon, have come under attack for their UK tax arrangements.
It is unclear how the new arrangement would add to Facebook's tax burden in the UK, although a person familiar with the matter said it would involve a "substantial" increase in its tax bill that could come to millions of pounds. 
The changes will affect only deals struck by the UK sales team with big advertisers such as Tesco and Unilever. Smaller transactions that are booked online will continue to flow through Ireland.
HMRC said it did not comment on individual cases but would "closely examine any business's structure on behalf of the British public to make absolutely sure they pay all the tax due to the UK".
One person familiar with the matter said the decision removes any chance that Facebook could be caught by the British government's new "diverted profits tax". The tax, set at 25 per cent, is designed to catch multinationals that have created structures to move profits out of the country. In the UK, corporation tax is levied at 20 per cent of a company's profits.
Jolyon Maugham, a tax barrister, said he doubted the extra tax being paid by Facebook would be "especially meaningful". The profits that would be taxed in the UK were the value added by just a subset of Facebook UK's staff, he said. In addition, the availability of reliefs to carry forward would make it "a good while" before any cash moved from Facebook UK to HMRC.
The scale of the available reliefs was revealed in Facebook UK's 2014 accounts which said it had £21.4m of unrecognised deferred tax assets available to offset against future profits.
You need JavaScript active on your browser in order to see this video.
The UK move may put pressure on Facebook to consider similar changes in other countries, such as France and Italy, where tax authorities have also been applying pressure on US multinationals.
Last year, Pascal Saint-Amans, the top tax official at the OECD club of rich nations, said several multinationals, including Amazon and Starbucks, had taken steps to dismantle structures to minimise tax bills. The increased focus on avoidance meant that the "very aggressive tax planning of the past is over", he added.
Copyright The Financial Times Limited 2016. You may share using our article tools.
Please don't cut articles from FT.com and redistribute by email or post to the web.