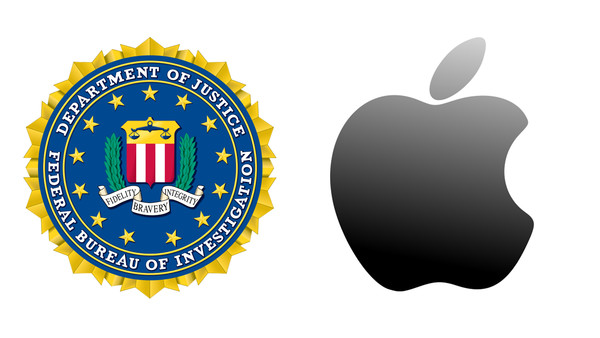 ©FBI/Apple
The sudden end of the US government's legal battle with Apple virtually guarantees fresh courtroom fights over the proper balance between security and privacy even as calls for a political solution to the encryption dilemma escalate.
What once seemed a high-stakes legal showdown fizzled out on Monday with the Department of Justice dropping its bid to force Apple to help it break into an iPhone used by one of the terrorists in last year's San Bernardino shootings.
Apple's reputation for offering consumers unbreakable security has taken a hit with the DoJ announcement that an unidentified third party helped the FBI circumvent security features on the phone. But the FBI's credibility has also been dented, following weeks of official insistence that the government could not access the phone's data unless Apple developed special software for it.
"The case itself really didn't settle anything," said James Langevin, a Democratic congressman from Rhode Island. "The best solution would be getting the technology community, law enforcement and the privacy groups together to resolve this issue."
That will not happen any time soon. Michael McCaul, the chairman of the House Homeland Security Committee, has introduced legislation to establish a 16-member commission to recommend changes to the government's encryption policy. While Mr Langevin, a co-sponsor of the bill, hopes for hearings this spring, none have been scheduled.
Richard Burr, chairman of the Senate Intelligence Committee, and Senator Dianne Feinstein, vice-chair, are expected to introduce next month legislation that would require companies to help law enforcement agencies read encrypted information.
If legislation does emerge, there is no guarantee that Silicon Valley will be happy with it. Many companies, including Apple, have protested against the extent of electronic surveillance permitted by the UK's Investigatory Powers bill, which is before parliament.
Additional courtroom fights are likely and local law enforcement agencies around the country are certain to ask for the FBI to disclose the technique it used to gain access to the iPhone 5c used by Syed Rizwan Farook in the Isis-inspired shootings in San Bernardino that killed 14 people.
The FBI has not said whether it will disclose to Apple or to local law enforcement agencies the technique it used to access the phone. Cyrus Vance, Manhattan district attorney, says his office has warrants allowing for searches of 175 iPhones that it cannot unlock.
"We're going to be faced with the same situation and we're going to have the same debate again," said Adam Segal, author of The Hacked World Order: How Nations Fight, Trade, Maneuver, and Manipulate in the Digital Age.
Legal experts say that it is only a matter of time before Apple, or another provider of secure messaging services, is faced with a similar court order.
"Apple and the FBI have dodged a bullet for the time being but it's storing up a longer-term problem," said Phil Lee, a Silicon Valley-based partner at Fieldfisher, the law firm.
"The use of mobile messaging systems for criminal and terrorist-related purposes isn't going to go away. Users' sensitivity to privacy is not going to get any less sensitive."
Indeed, the DoJ has not ruled out additional legal offensives. Apple, meanwhile, said that it would harden its technology further against hackers — setting the stage for additional confrontations in the future. For instance, Apple is working to bolster the encryption used in its iCloud online storage system, people close to the company have told the Financial Times.
Apple said that it remained committed to participating in a "national conversation about our civil liberties, and our collective security and privacy".
One venue for that conversation may be the cyber security commission President Barack Obama established last month. Headed by former national security adviser Tom Donilon, the panel is due to report back to the White House by December 1.
Some observers are sceptical anything will happen in an election year. "I don't see any way forward on anything meaningful from Washington DC, on either a policy directive or legislation," said Mike Rogers, former chairman of the House Intelligence Committee. "I don't know how they [would] get it done this year."
You need JavaScript active on your browser in order to see this video.
Copyright The Financial Times Limited 2016. You may share using our article tools.
Please don't cut articles from FT.com and redistribute by email or post to the web.