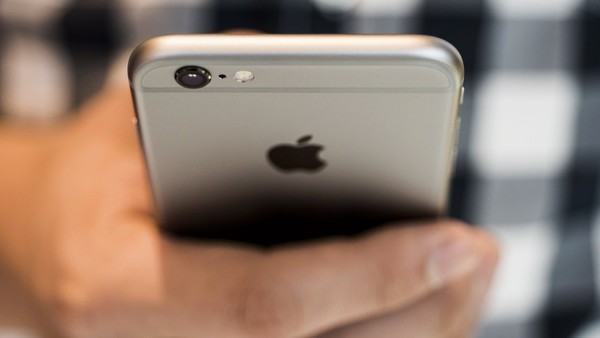 ©Bloomberg
The US government has hit back at Apple's refusal to help investigators open the San Bernardino shooter's iPhone, saying that its "rhetoric" about the wider security and privacy implications was "corrosive" and "overblown".
In a legal filing released on Thursday, the Department of Justice responded to Apple's attempt last month to have a California magistrate's order thrown out.
Apple had argued that being compelled to write software to help the FBI break into the shooter's iPhone was "unduly burdensome", threatened to undermine its customers' security and infringed its constitutional rights by equating computer programming with free speech.
The government described as mere "diversion" Apple and its supporters' attempts to raise broader issues around network security, back doors and privacy. Instead of unleashing "lawless tyranny", as it says Apple has presented the case, the order is about "specific facts" and represents "ordered liberty vindicating the rule of law".
"Apple deliberately raised technological barriers that now stand between a lawful warrant and an iPhone containing evidence related to the terrorist mass murder of 14 Americans," the DoJ writes. "Apple desperately wants — desperately needs — this case not to be 'about one isolated iPhone'."
The DoJ added: "Apple's rhetoric is not only false, but also corrosive of the very institutions that are best able to safeguard our liberty and our rights."
Bruce Sewell, Apple's general counsel, said in a conference call shortly after the DoJ's brief was published that it "reads like an indictment" that was "intended to smear the other side with false accusations and innuendo".
Describing the DoJ's response as a "cheap shot brief", Mr Sewell added: "Everyone should beware because it seems like disagreeing with the DoJ means you must be evil and anti-American. Nothing could be further from the truth."
In an offbeat joke, Mr Sewell compared the DoJ's response to Apple questioning the FBI's record by suggesting that J Edgar Hoover ordered the assassination of President John F Kennedy, and citing "conspiracytheory.com" as the source for its allegation.
Apple's huge size, its handling of Chinese customers' data, the tightly controlled nature of its products and its patent fight with Samsung were all turned against it in the government's legal response.
Having six to 10 employees spend two to four weeks writing the required code is "not an undue burden" given Apple's "vast resources", including more than 100,000 full-time employees and annual revenues that exceed the state of California's operating budget, it wrote. "Indeed, Apple's revenues exceed the nominal GDPs of two-thirds of the world's nations."
Apple and its allies in the case — who include most of Silicon Valley's largest companies and a broad coalition of civil liberties campaigners — have argued that if it is forced to write the software, authoritarian regimes could ask to use the same tools against their citizens.
The government said this was misleading. "The pressure of foreign law on Apple flows from its decision to do business in foreign countries, not from the order," it wrote.
As well as providing data from nearly 3,000 iPhones to Chinese authorities, the government said: "Apple appears to have made special accommodations in China as well: for example, moving Chinese user data to Chinese government servers, and installing a different WiFi protocol for Chinese iPhones".
It added: "Such accommodations provide Apple with access to a huge, and growing, market. This court's order changes neither the carrots nor the sticks that foreign governments can use on Apple."
Mr Sewell described the DoJ's characterisation of its handling of user data in China as "a ridiculous section" whose "speculation is based on no substance at all".
The government also accused Apple of "monopoly-like control" over its devices, which undermines the company's argument that it is too far removed from the San Bernardino case to be required to co-operate.
"Apple is intimately close to the barriers on Farook's locked iPhone because Apple specifically designed the iPhone to create those barriers," it said.
Mr Sewell said the accusation that Apple deliberately changed its products to block investigations was "deeply offensive".
The government mounted a broad defence of the legal underpinnings of its case, including the 227-year-old All Writs Act, which Apple had claimed was too outdated to apply.
"The Act's flexibility in confronting new problems shows the framers' foresight and genius, not a blind spot," the DoJ said. The centuries since it was first passed in 1789 have shown that "courts' exercise of power under the Act does not lead to a headlong tumble down a slippery slope to tyranny . . . The rule of law does not repose that power in a single corporation, no matter how successful it has been in selling its product."
It added: "Technology is constantly advancing, but these advances have never required the All Writs Act to retreat."
Rather than undermining Apple's First Amendment rights, the government said that the "essential operations of the American legal system rest upon people sometimes having to say things that they would rather not say". It cited Apple's demand that Samsung reveal its source code in the two smartphone makers' long-running patent dispute as an example of how "compelled speech runs throughout both the criminal and civil justice systems".
Apple and the DoJ will face off at a court hearing on March 22, a day after the company is expected to launch new iPhones and iPads at an event in its Cupertino headquarters.
You need JavaScript active on your browser in order to see this video.
Copyright The Financial Times Limited 2016. You may share using our article tools.
Please don't cut articles from FT.com and redistribute by email or post to the web.