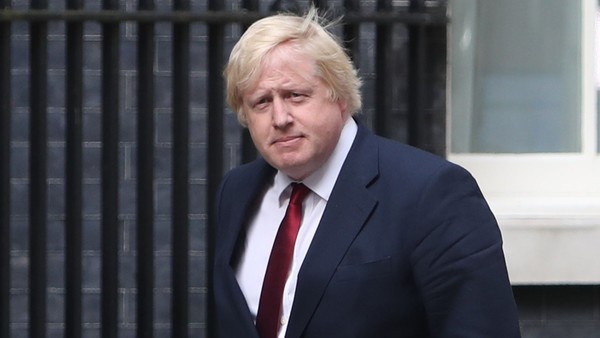 ©PA
Philip Hammond has been named as Britain's new chancellor and Boris Johnson as foreign secretary, as Theresa May began a radical reshaping of the government for the Brexit era.
Mr Hammond, the foreign secretary and a fiscal hawk, was the first minister to walk down Downing Street as Mrs May turned to one of the cabinet's safest pair of hands to manage the country's fragile economy.
Meanwhile Mrs May shocked many at Westminster by naming Mr Johnson, leader of the Brexit campaign, as her new foreign secretary, charged with building economic ties beyond Europe.
In another sign that Mrs May wants Brexiters to shoulder the burden of delivering the "opportunities" of leaving the EU, David Davis, a former Europe minister, was made the "Brexit minister", in charge of negotiating the exit.
Liam Fox, another veteran of the Eurosceptic right, is given a new role as international trade minister, in charge of delivering the trade deals that Brexiters claimed would be available if Britain left the EU.
In a statement issued shortly after 7pm, Downing St announced that George Osborne was leaving the government after six years as chancellor, and that Mr Hammond would take his place.
Mrs May dashed the chancellor's hopes that he would be offered a job swap with Mr Hammond at the Foreign Office.
Mrs May, who clashed repeatedly with Mr Osborne in cabinet, is understood to have told him that she did not want him in her government. The outgoing chancellor is loathed by many Tory Brexiters.
Mr Osborne tweeted: "It has been a privilege to be Chancellor these last six years. Others will judge — I hope I've left the economy in a better state than I found it."
©AFP
Mr Hammond, known by some Tory MPs as "spreadsheet Phil", is a former businessman with a dry approach to economics and with strong City connections.
On Tuesday he urged banks to "get behind the City" while rubbishing the idea of the City being "uprooted with mud dropping off its roots" and transplanted to another EU city.
Mr Hammond will offer some reassurance to the City that the government remains committed to sound public finances, even though Mrs May has announced the abandonment of the government's 2020 surplus target.
But his free market instincts do not sit easily with Mrs May's plan for more state intervention in the economy, the insertion of workers on company boards and her criticism of capitalist excess.
Mr Osborne has been chancellor since 2010 and was David Cameron's shadow chancellor from 2005; his departure marks a watershed in Conservative economic policy.
He had hoped to continue in the government either as foreign secretary or perhaps as a trade representative, continuing to build commercial ties with China and other economies.
But Mrs May's policy adviser Nick Timothy has been strongly critical of Mr Osborne's approach to China, claiming he was putting commercial interests ahead of human rights and security.
Less than two hours after Mrs May entered Downing St there were gasps of surprise as Mr Johnson appeared at the door of Number 10, his hands in his pockets, to be appointed foreign secretary.
The move is a bold gesture of reconciliation by Mrs May, who has also clashed with the former London mayor on numerous occasions, notably over her refusal to let him deploy water cannon on the capital's streets.
Mr Johnson will not have responsibility for Brexit negotiations: that task will fall to a dedicated Brexit minister.
Instead the foreign secretary will be responsible for Britain's relations outside Europe, including seeking new trade deals with countries including China and India.
The post could suit Mr Johnson, who travelled extensively in both countries during his time as London mayor, and who is instinctively an internationalist free trader.
By putting a Brexiter in the Foreign Office, Mrs May was also seeking to avoid any accusations that the diplomatic service — traditionally strongly pro-EU — might try to sabotage the Brexit negotiations.
©PA
Meanwhile Amber Rudd, energy secretary, has been promoted to home secretary, confirming Mrs May's intention to place women in some of the most senior jobs in her government.
Ms Rudd, a rising star of the government who was one of the leading faces of the Remain campaign, will be charged with trying to control immigration at the department run by Mrs May for the last six years.
She will also be expected to give a liberal flavour to the Home Office and she is likely to continue Mrs May's agenda of police reforms.
In a cabinet undergoing major surgery, there was some continuity as Mrs May announced that Michael Fallon would remain as defence secretary.
Mr Fallon has overseen British military operations in Syria and will next week lead the government's case for renewing the Trident nuclear deterrent.
Copyright The Financial Times Limited 2016. You may share using our article tools.
Please don't cut articles from FT.com and redistribute by email or post to the web.